Our Services
empower are strategic digital partners. We use research, digital and strategy to enable innovation, deliver campaigns, build digital capability and transform your organisation.
empower is your partner to achieve digital success
empower is a full service digital marketing agency
We can help you to understand what your supporters value, create innovative digital campaigns, and develop a digital strategy for your future.
Setting campaign strategy, from objectives to strategic approaches, implementation and creative ideas.
An expertise in creating confident, clear content means we can help to get your messages across.
Our paid media expertise means we have gained running hundreds of paid campaigns across a range of industries.
Get impartial insight into what aspects of your digital marketing is working well and what needs improving.
Give your team access to our expertise on anything from digital strategy to social media to paid advertising.
Building community across social media channels, with daily updates and engaging content.
Why invest in digital?
We'll devise a longer term digital strategy tailored specifically to your needs, be it a fundamental redesign of your core services, an extended programme of digital research, or comprehensive digital transformation.
Digital strategy expertise
We'll help you build digital capabilities through mentoring, training and defining your digital operations. We can reshape your team to be more sensitive to support needs and influence your organisation's culture, mindset and approach to digital. We'll help digital be a fundamental part of your organisation's decision making process.
Building digital-first teams
The appetite for digital impact has never been higher, yet many organisations are struggling to build a truly digital culture that delivers genuine value. We help increase your team's digital leadership, bring digital products to market faster, improve your processes and build digital maturity from within your organisation.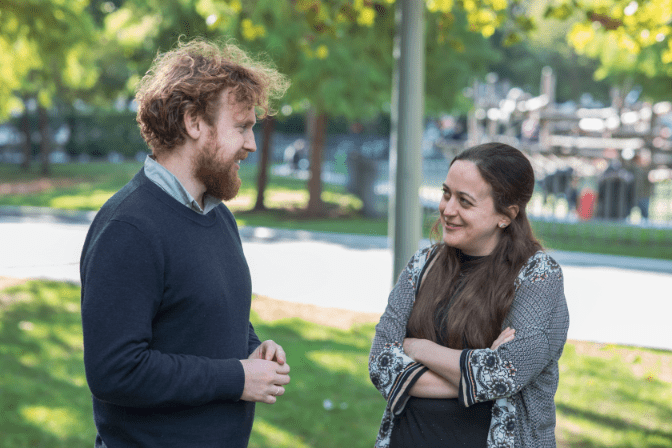 How can we help you?
We'd love to hear from you. Send us a message and we'll get back to you within 24 hours.
​